Increase resident retention with WILSON's AI-powered loyalty insights
WILSON is an AI-powered resident loyalty platform for multifamily and single-family rental units. Powered by Beekin's real estate analytics platform, WILSON analyzes macro and microdata on sentiment, messages, work orders, and demographics to understand renter behavior and trends.
Our solution uses AI and machine learning to predict renewals and outcomes 12 months in advance. WILSON also helps your organization understand your loyal residents and prioritize initiatives based on what matters, such as where to spend marketing and repair dollars for the most significant revenue impact.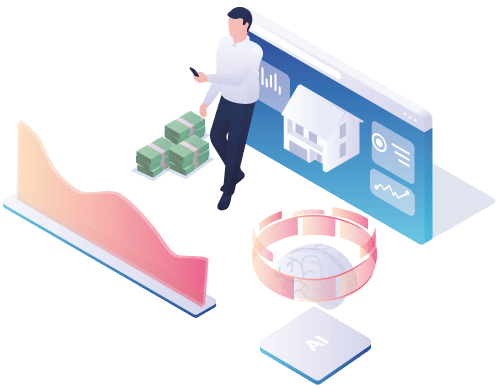 Your best customers are the one's you already have
You spend millions of dollars per property on marketing, resident services and resident experience. WILSON connects the dots for you.
By using WILSON to connect your residents' demographics, behaviors, and internal property data, your team can measure the vendor's impacts on retention and loyalty to predict the best initiatives to pursue to increase retention.
Customers with high WILSON scores are 80% more likely to stay than those with low scores—decades of research, trained on 1,000,000 lease outcomes, at your fingertips in a matter of hours.
Optimize Operations with AI
WILSON helps rental operations be 70% more efficient in a tough labor market. Your organization can optimize your workforce and rental maintenance, and our property-level dashboards are intuitive, allowing your team to prioritize initiatives. WILSON helps keep team members on the same page.
WILSON helps organizations delight capital partners with measurable loyalty through superior resident reporting.
See how WILSON can improve your resident retention – Book a demo today.
Explore our other products
Next-generation new-lease and renewal rental pricing optimization
Measure your social impact
Use property-level social impact scores to better understand resident retention
A more accurate rental valuation for rental housing