Automate underwriting to win in a tough market with Ebby
Ebby is a more accurate rental valuation API for multifamily apartments and single-family homes. By leveraging transactional data from various real estate data sources, Ebby allows acquisition and asset management teams to synthesize and analyze rent in nanoseconds. Let your transactions team quickly make offers based on predictive automated valuation models.
As real estate development evolves, Ebby helps you stay ahead of the competition. Trending community developments of BTR / BFR portfolios have limited comparable data; through Ebby, AI helps you gain context for rental valuation from other sub-markets. This allows your organization to be up to 60% more accurate than any competitor by using demographic, area, and transactional rent data.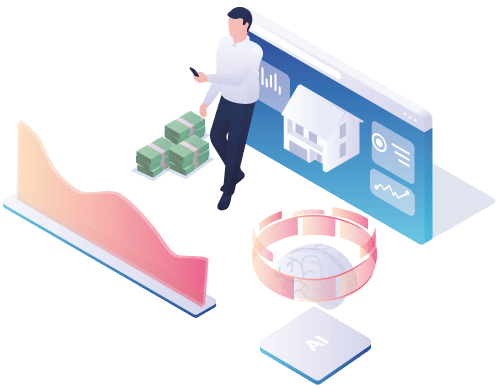 Don't simply compete, outcompete the market
Staying current on rental valuations can be a manual process. In a tough real estate market, there is limited margin for error.
With an electronic workflow and API-first approach, Ebby allows you to seamlessly integrate data and models into your underwriting workflow.
Commercial loan underwriting is cumbersome. Leap ahead of the competition with your own commercial real estate underwriting software with Ebby. You can determine if a property will pass underwriting through Ebby. This cuts out the wait time with a lender as you'll know your real estate market analytics are sound and will pass their underwriting process.
Unrivaled customer support
Customer support representatives from Beekin are world-class and will respond to tickets in under 24 hours, allowing you to spend time doing what you do best – performing rental valuations to support optimized rents, increasing revenue or making sound buying decisions quickly.
Get a FREE valuation using Ebby
See how Ebby can improve your rental valuations – Get a free valuation today.
Next-generation new-lease and renewal rental pricing optimization
Measure your social impact
Use property-level social impact scores to better understand resident retention
AI-powered resident loyalty insights
Gain a competitive advantage by keeping your residents happy and in tenancy