In the first instalment of our Employee Spotlight series we ask Robert Diserens, a Solutions Engineer at Beekin, about his time with us and how he has developed in his career.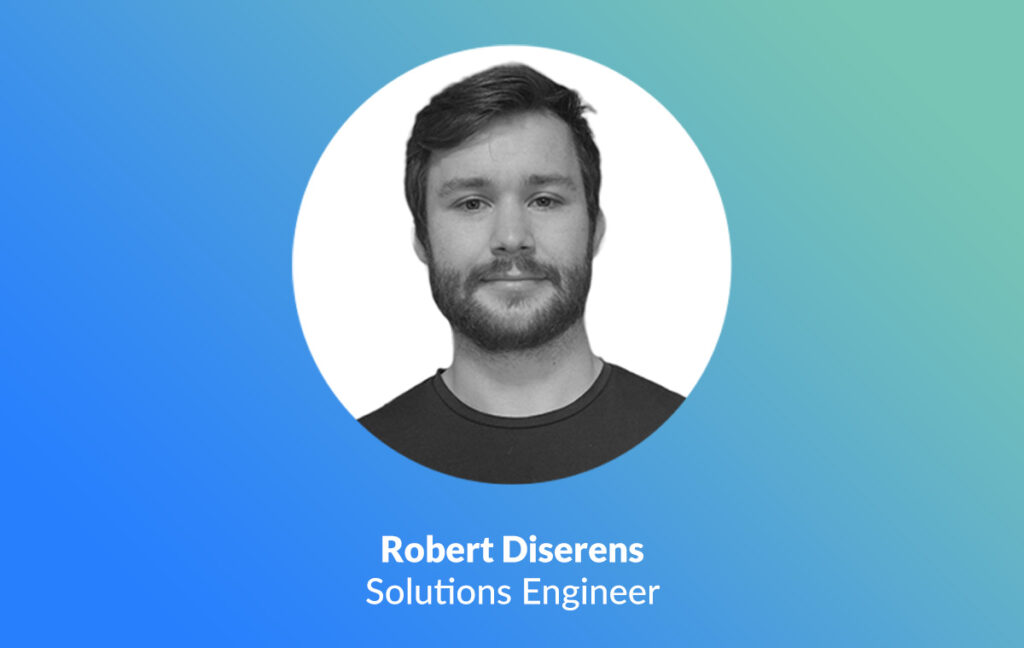 How would you summarize what you do?
My job title is Solutions Engineer, but being in a small company, it's more than that. I work between the sales team and the development team, and if it's not strictly one of those I'll probably be involved, be it integrations, product ownership and research, implementation, demos, liaising with suppliers, or troubleshooting for customers.
What is unique about working for our organization?
Actually being able to get things done flexibly and efficiently – if clients have a serious need for something, we can get to work on it today. If we find a way that will make us more efficient, we can put it into place. We don't have bureaucracy, and it means we can get the job done.
Can you tell us a few details about the favorite part of your job?
Anything that involves design. Product ownership is a great part of that, as well as liaising with customers to work out a specific solution for their needs.
Describe how you've grown professionally since you started working for us.
I've learned a lot about putting in effort to the right areas, at the right time, to produce the most value. It's a principle I learned during my time as a salesperson in a previous company, but applied differently.
Where do you see yourself in 3 years?
Honestly, my role is changing so much, and Beekin is evolving so quickly, I'm not sure where I'll be in 6 months' time. I'm heading in the direction I want though.
What do you like about our company culture?
It's about the value you provide, not the hours you clock in. If you're doing good work for the company, and if you're making a difference, that's what really matters. Clocking in and out for certain hours is not the emphasis.
Which company values resonate with you the most?
Curiosity – one of the reasons I wanted to join Beekin and leave my previous job was to get a wider range of experiences and to work out what I really want to do. Working at Beekin gives me the opportunity to learn more, and knowledge underpins everything that someone might want to do.
Can you share an interesting life experience or encounter that left a mark on you?
I once had a rabbit attack me. That left a permanent mark on my hand.
What is the best advice you can give to someone who wants to work for us?
Show that you're proactive, that you can learn, and that you're motivated – if you've got any other skills that suit a tech company then the rest will fall into place.
---
If you're looking to advance your career and work with an innovative real estate AI company, then take a look at the roles we are currently hiring for by clicking here.